Optimize Your Opportunities by Cross-Selling Insurance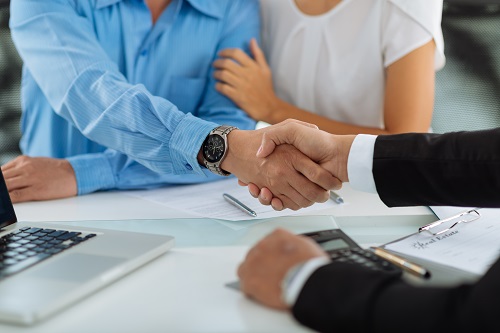 Have you considered cross-selling insurance products? If not, we want to share a few tips with you to help you get started.
Your Sales Year Goes Beyond Open Enrollment
When it comes to cross selling, you have the entire year to reach out to clients and prospect. Keep in mind, that after open enrollment for either Medicare or individual health insurance, your clients can enroll in supplemental plans any time of the year. Plus, this is a great time to check in with your clients to ask about gaps in their coverage.
Identifying gaps could be a great opportunity to introduce (or reintroduce) supplemental coverage that could fulfill their needs – think about dental or vision coverage – providing security in areas where their current insurance plans don't apply.
Opportunity to Reach Out
Cross-selling insurance products can help reinforce your relationship with your clients. When you reach out it's another chance to connect with clients throughout the year.
Remember, happy clients come back year after year, especially when they know you're doing all you can to protect their physical and financial wellness. Best of all, they may also refer their friends to you.
Approaching Your Clients
Sharing your portfolio of products is a great reason to reach out to clients and prospects. You can do this
During your introductory phone call or meeting,
After selling them a medical health insurance plan, or
During a policy checkup.
If you are already selling a major medical plan, cross-selling insurance products should become a routine part of your sales pitch. Questions such as, "I notice this plan doesn't cover dental," or "Do you need a vision plan?" can open the door to discovering gaps in coverage. By asking questions to get to know your clients you can both increase your sales and improve your client's overall coverage.
During a Regular Checkup
Keeping in touch with your clients throughout the year has multiple benefits
You make sure they are getting the coverage they need,
Confirm that they understand the benefits they're receiving, and
Verify that they are continuing to pay their premiums.
This is a great way to solidify your relationship with your client and increase your chance of selling more coverage.
Don't Forget Milestones!
Birthdays, engagements, weddings, college acceptances, and retirement are reasons for celebration.
This is your chance to acknowledge major milestones, which could trigger a chance to cross-sell insurance. By sending a card, email or getting on the phone you with your clients you can include a quick mention of supplemental products to match the milestone.
Keeping track of these milestones will benefit you and your clients.
Medicare and Supplemental Products
When it comes to cross-selling insurance products, Medicare has strict rules about how you can interact with Medicare recipients. First, you must follow a Scope of Appointment (SOA). If an enrollee is curious about a product but they did not indicate their interest initially, a you must ask the enrollee to fill out a second SOA form.
Additionally, you can't discuss or market supplemental products as if they are a part of Medicare. It's up to you to make a clear separation between supplemental products, Medicare products, and Medigap products.
Remember, We're Here to Help
We're here to help succeed when selling your first insurance plan to a new client and when you start cross-selling to that same client. Contact us today to learn about cross-selling insurance techniques.